The Place to Buy a
Business or Sell a Business
The Premiere Business Broker in Canada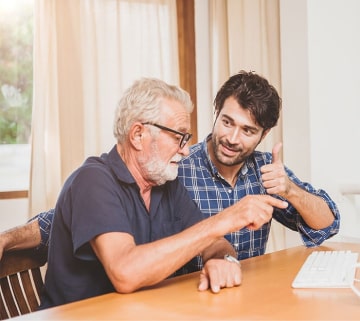 Have You Ever Thought About Selling Your Business? If so we can help answer many of these questions about selling your business in Canada:
Is it saleable? How much risk is involved? Can I keep it private? What is my business worth? What do I need to do to get the most value? Are there buyers for my business?
Call us and have your questions answered.
For first time buyers and experienced business buyers we offer an excellent inventory of businesses for sale with all of the information a serious buyer would want to review. View Businesses to look at businesses for sale or learn How to Buy a Business with our helpful articles and free book. No matter what size of business you are looking to buy, our business brokers have the expertise, resources and contacts you require to buy a business in Canada.
Looking for a great Business Broker near you? We have brokers across Canada who know your region, they will provide excellent guidance and insight to make the best of your business sale or purchase?
Please reach out and we will answer your questions about buying a business or selling a business so you can move forward with confidence.
About Sunbelt Canada
With more than 30 offices in Canada and the largest number of certified professional brokers in the country, we have more exposure to the market than anyone else.
The Canadian offices benefit from access to an international network of more than 250 licensed offices and 1,400 brokers that coordinate the sale of some 3,000 small and mid-sized businesses each year.
Our extensive network of professional contacts among accountants, lawyers, bankers, business coaches, consultants, wealth planners, insurance experts, venture and entrepreneurial sources also ensures that active buyers in the market are routinely, and in some cases exclusively, referred to us.
Why Buy or Sell with Sunbelt?

98%
purchaser success rate


Businesses for Sale in Canada by Location
Motor Vehicle and Parts Dealers
Professional, Scientific, and Technical Services
Asking Price:
$ 2,200,000
Location:
Atlantic Canada
Support Activities for Agriculture and Forestry
Asking Price:
$ 1,799,000
Location:
Atlantic Canada
All the latest news on Selling and Buying Business. Browse the complete collection of articles.